Constitution Convention Resolution Form
Constitution Convention Resolution Form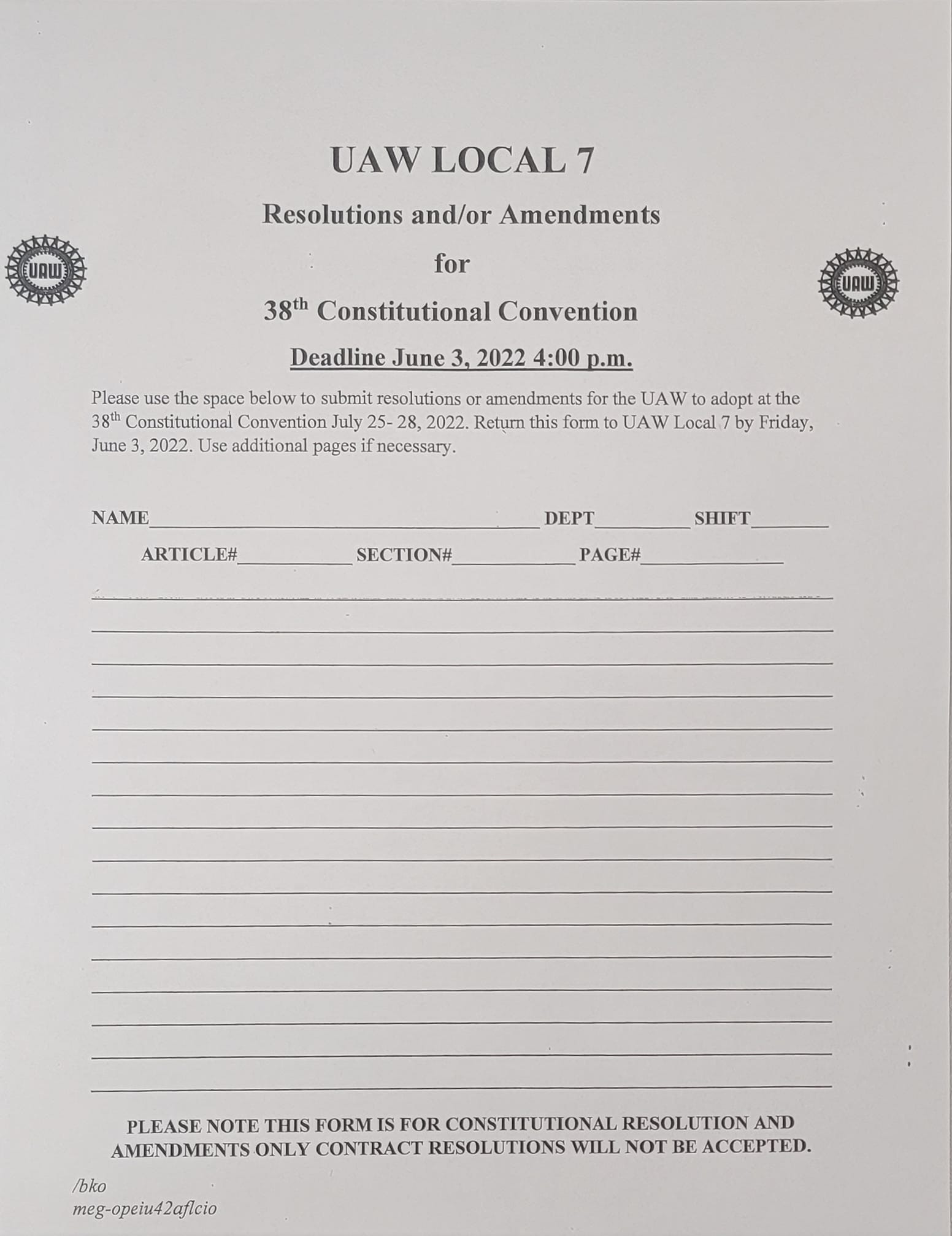 Feel free to print this form out and turn it in to the local or email the Recording Secretary with your form at lyndajackson.uawlocal7@yahoo.com. All submissions must be received by 4:00pm June 3, 2022. NO EXCEPTIONS.
An Example of a Constitutional Amendment is: Change union dues from 2.5 hrs back to 2 hrs.
An Example of a Contract Amendment is: Bring back COLA or Pensions.
NO CONTRACT AMENDMENT/RESOLUTIONS WILL BE ACCEPTED AT THIS TIME. If you have any questions, please contact Local 7 (313) 822-1744.
In Solidarity,
UAW Local 7 Leadership